Custom Software Development and Consulting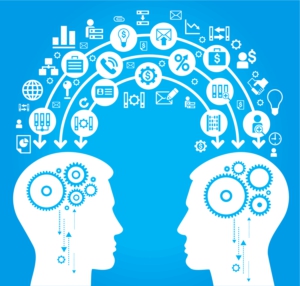 Successful software development is more about clear communication than it is about coding.  Ossia Systems holds this as a core value.  In addition, modern business software development consists of selecting the right tools for the job — and there are more tools to choose from every day.  Many of these tools, in the realm of application development, are pre-built building blocks of functionality.  Common programming problems have been solved many times over, which has led to the amazing breakthroughs in standards and open source software.  There is still room from proprietary software as well.  It all depends on the context.  Although we specialize in certain technologies, we are not tied to a single platform or vendor.  We use the appropriate technology for the job.
Most software projects fail or run over budget due to poor communication and inconsistent understanding of the requirements, constraints and risks involved in the software development process.  Ossia Systems helps companies overcome this common cause of failure by providing an experienced development team to help keep all relevant parties informed, involved and in agreement as to what needs to be done.
You need new features for your existing software application, or you need to build a new application.  We manage our team using our own processes and tools, you assign the project sponsor and we report to the sponsor. We will work with the project sponsor to schedule regular releases, ensure existing bugs are fixed and new functionality is continuously developed.  Our goal is to be your software development team so you can focus on what you do best – making your business more efficient and profitable.
We work using an outsourced, managed services model (our resources and processes) and also under a staff augmentation model (helping your existing team).
Here are some of the ways we help our clients
Web Application Development
Enterprise Applications
Rapid Prototype Design and Development
MVP (Minimum Viable Product) Development
Legacy Application Maintenance and Upgrades
Release management
Application Review and Remediation
Application Migration (i.e. server upgrades, data center migration, virualization, cloud, etc.)
Database Design, Implmementation and Maintenance
General Programming (automation, scripting, data transformation, scheduled jobs, etc.)
Development Process Consulting
Full Software Development Lifecycle Management
Project Management